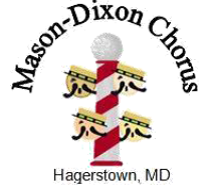 Welcome to the Mason Dixon Barbershop Chorus home page. We are a chorus of diverse men who love singing in the tradition of four-part Barbershop Style harmony. If you're not sure exactly what that is, come join us and after you hear that one chord "lock" in you'll be with us for years! Don't believe us? Come find out.
If you're a guy between the ages of 12 and 122, come join us for rehearsal every Monday night from 7:30 – 9:00pm at:
Haven Lutheran Church
1035 Haven Rd, Hagerstown, MD 21742
Or contact Jeff Matthews, 301-730-7078
or email us
We'd certainly love to have you.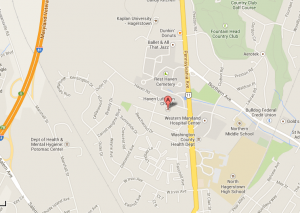 Here's a sample of that harmony in the form of a "tag," which is typically the "juiciest" last few measures of a song – in traditional Barbershop style. (These four are at a Harmony College get together, one of many events nationwide that teach and display barbershop harmony. It's a "pickup" quartet but each part is represented. If you look closely at the medallions around the necks, at least two of them are International Champions from different quartets!).